Chronojump Networks is a Client/Server solution for monitoring the training and having a fluid bidirectional communication between the athlete and the coach. You can watch the video Chronojump Networks and also download a brief summary at chronojump-networks-briefing.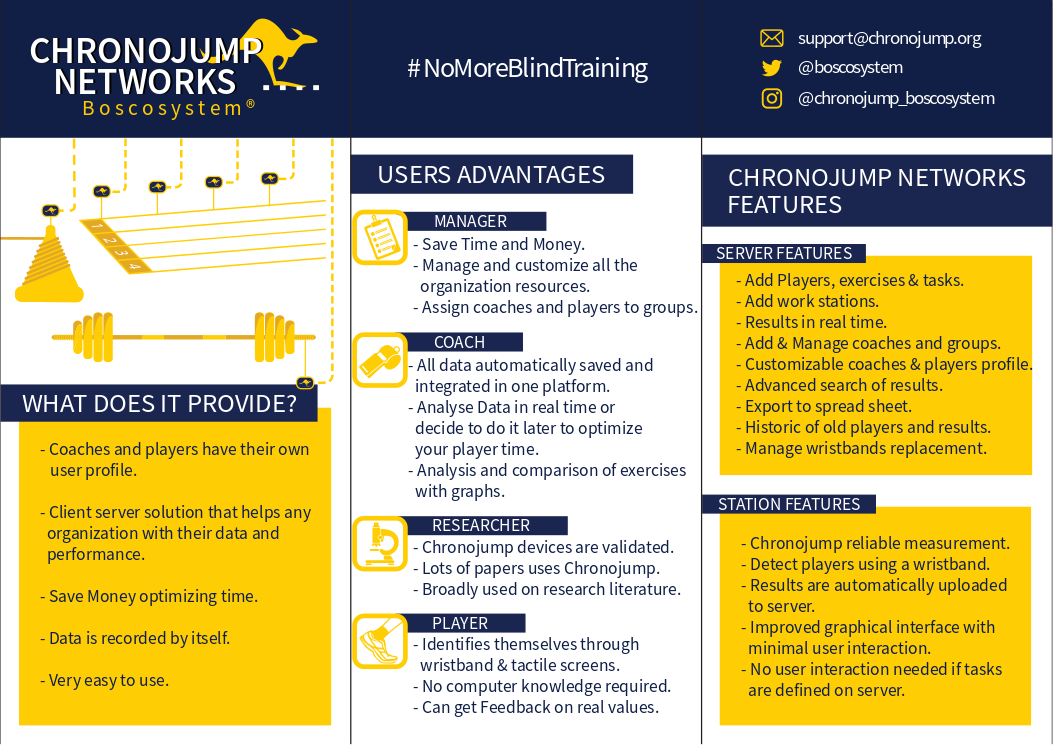 Click on the image to see PDF document.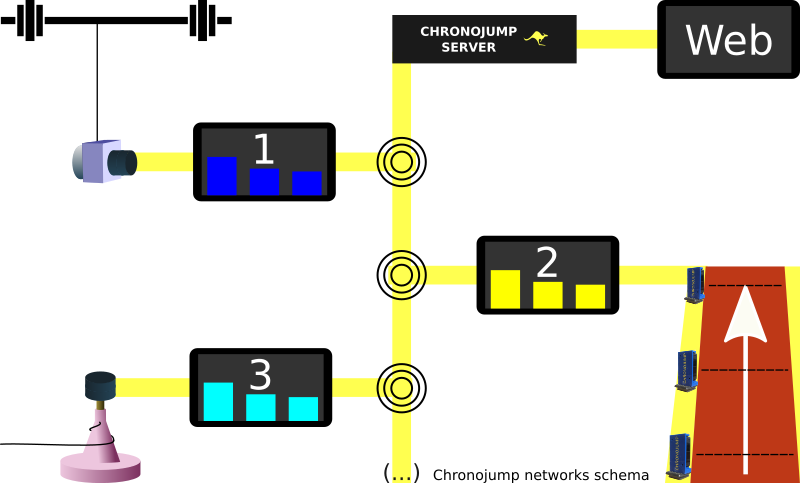 For further information contact us at: support@chronojump.org
Features that Chronojump Networks currently offers:
Subjects can be created in a station that we call Admin but it can also be done via web. This station also has a wristband recorder that allows each subject to be identified individually so that they have certain permissions and are classified into specific work groups.
The Admin station (where the subjects are created) keeps backup copies of all the stations.
The standard stations have a wristband reader that allows the subjects to be identified individually and which have previously been registered in the admin station. The person in charge of this user can assign tasks individually or by copying those assigned to a whole group.
The graphical interface displayed by the users on each of the workstations does not allow them to modify configurations. This means that they are not allowed to de-configure schedules and they gain agility in the execution of tasks.
The identification of the wristbands in the stations downloads the new exercises assigned to each user. It also downloads the subject's data if that workstation does not have them.
Depending on the permissions assigned, users have the ability to view results via the web with the profile created for each of them.
Chronojump Networks usuers are able to have Chronojump software, for example on your laptop, and load the sessions you want from the admin (via network) in case you want to use Chronojump for the complete analysis of all the data
Features in progress for Chronojump Networks:
Force sensors are not yet available in the Networks service.
The ability for users to upload sleep-related data, Borg scales, … in his/her Chronojump Networks web profile.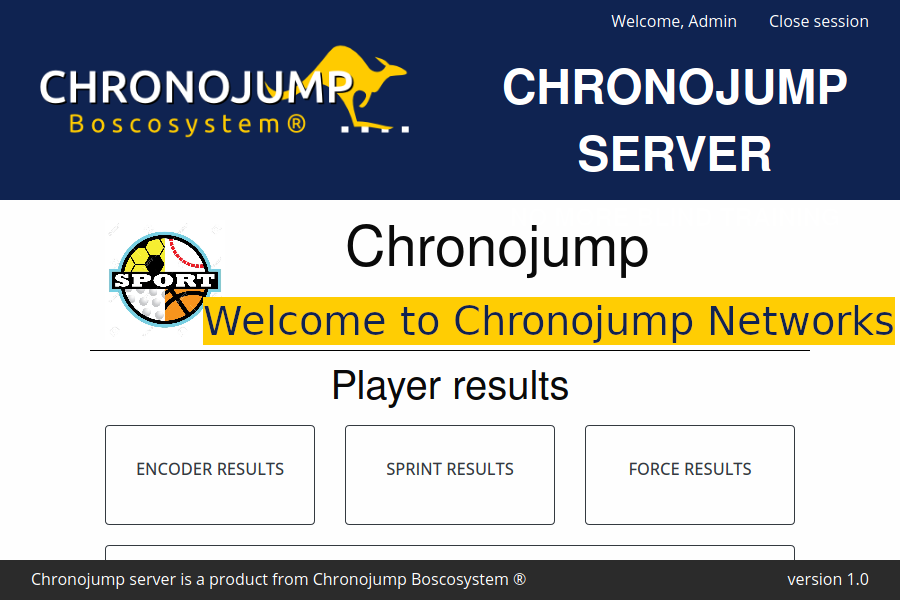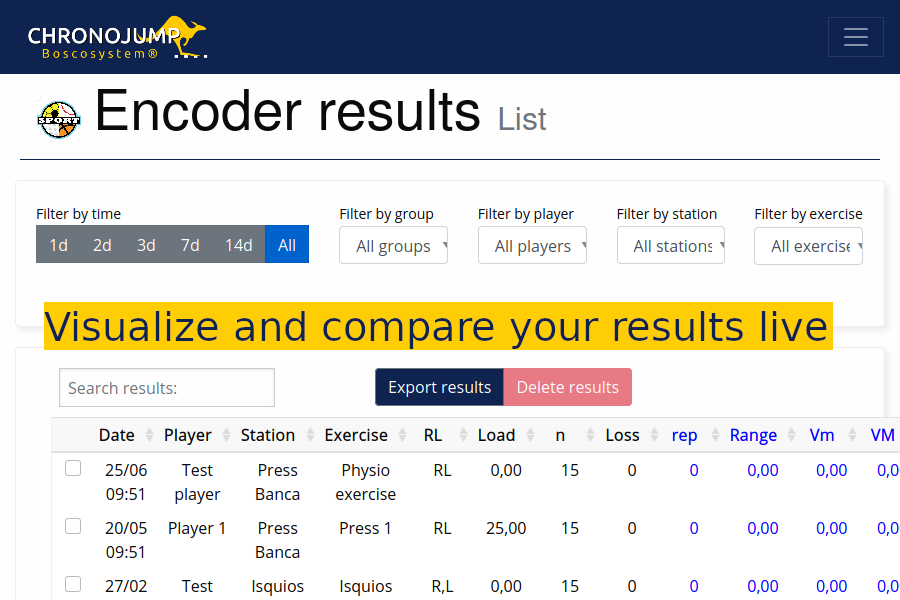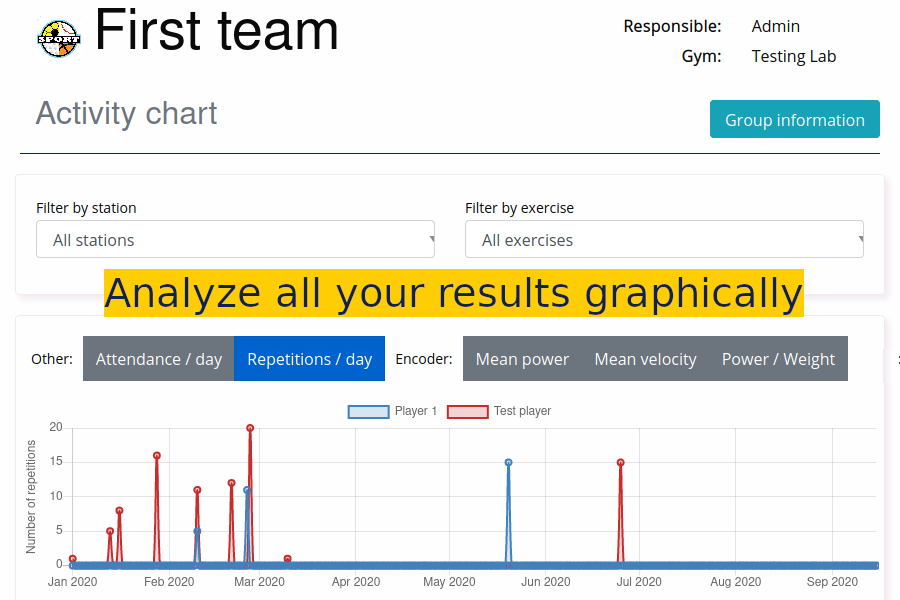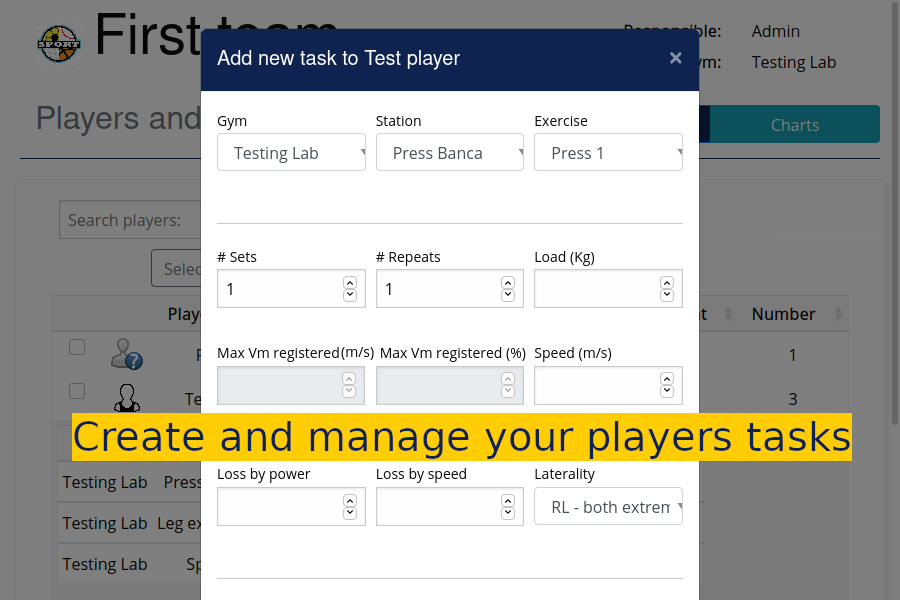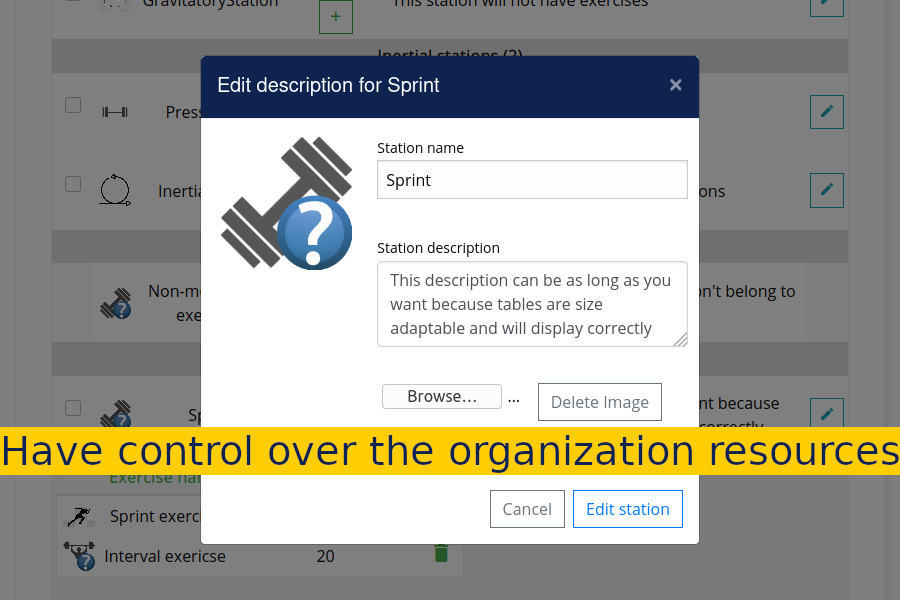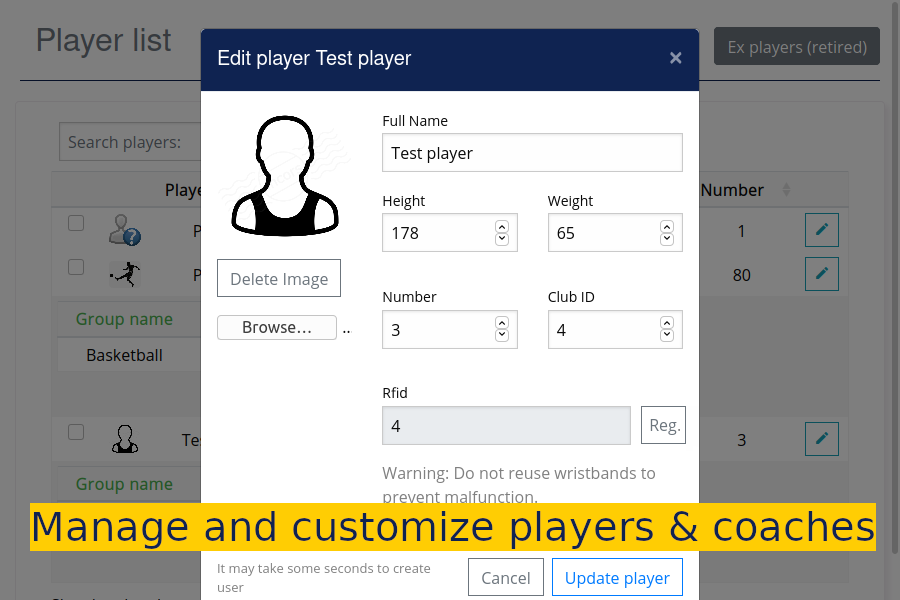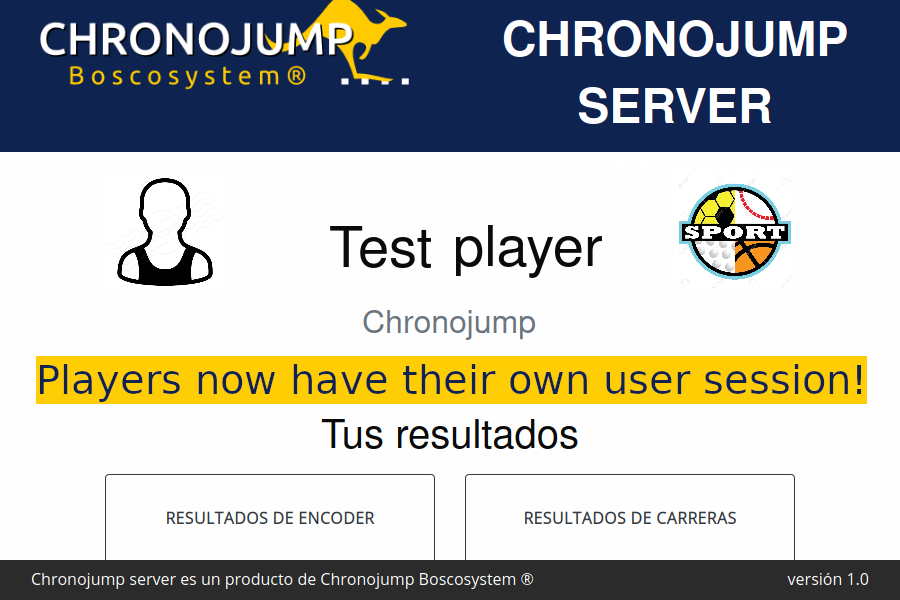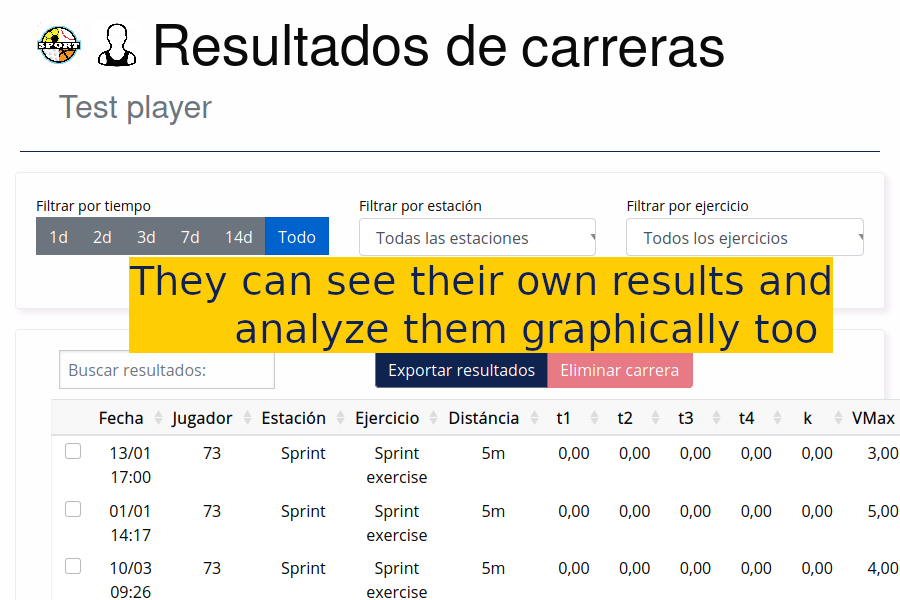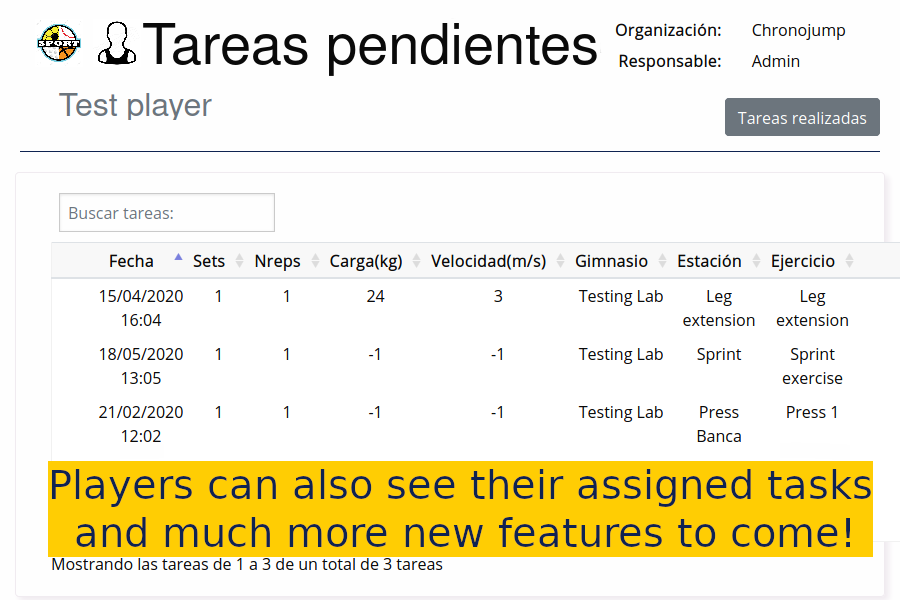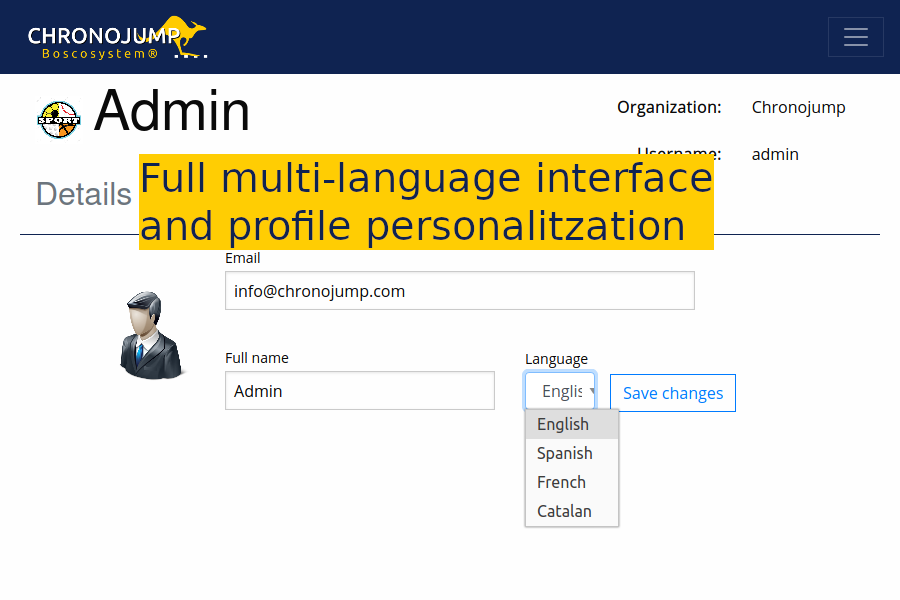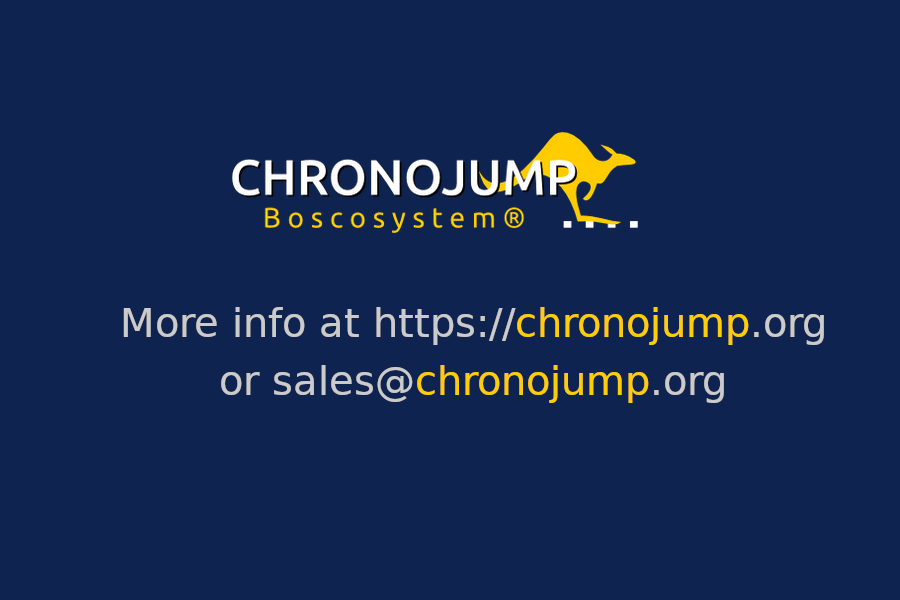 Chronojump Networks usage:
Very pleased with the content on Instagram of the Catholic University of Chile for the video made using Chronojump Netwroks.