---
---
Always free
Download for free, install on any machines you want.
Constantly updated
Software evolves fast learning from users suggestions.
3 operating systems
Chronojump runs on MacOS, Linux and Windows (PC and tablets, but not 8 RT).
---
See all variables measured by our sensors:
Chronojump screenshots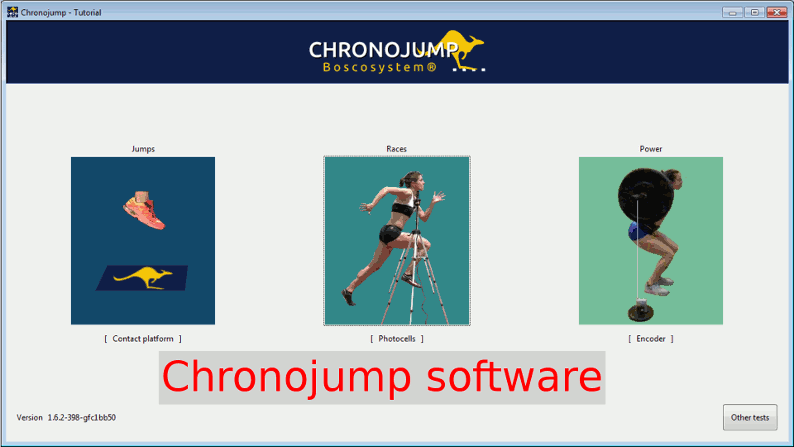 Chronopic
Measured by our microcontroller Chronopic. It measures from contact platforms, photocells and encoders, and sends data to your computer.
There are two Chronopic models
Install Chronojump on Windows
Install Chronojump on MacOS
We've detected that
Suunto
users can experience conflicts with Chronojump. Please make sure that
Moveslink
software is not running during Chronojump use.
Install Chronojump on Linux
If this is the first time you install Chronojump
Assign permissions for Chronopic:
sudo usermod -a -G dialout username
Install Gstreamer and ffmpeg:
sudo apt install gstreamer1.0-tools ffmpeg
Close the session in order to ensure that Chronopic permissions are assigned