Capture
Analysis
Variables (averages and peaks):

Speed, Strength and Power
Propulsive(default) or not

In-depth analysis:

Multiple profiles (Force, Velocity, Power, Load)
Season evolution of the athlete
Compare between athletes

Feedback:

Visual and Sonorous
Relative to the set or the historical

Optimize training:

Optimal load for maximum power work
Calculate 1RM
Analise each millisecond and each millimeter

Editing, saving and loading each series
Export of images (.png) and spreadsheets (.csv)
Concentric and eccentric phases
Ability to assess the variables every millisecond (ms)
Encoder capture graph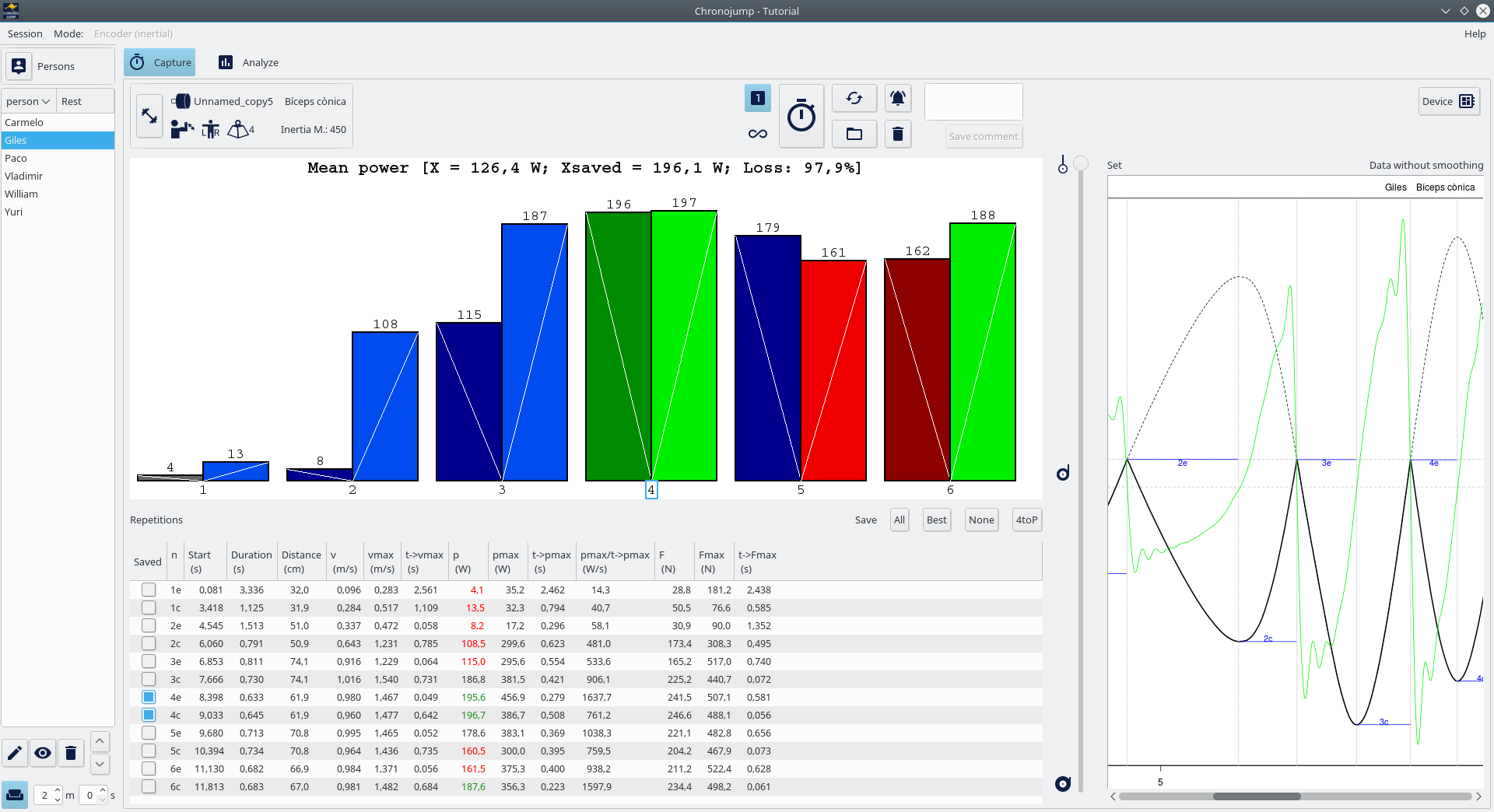 Analysis of test progressive loads graph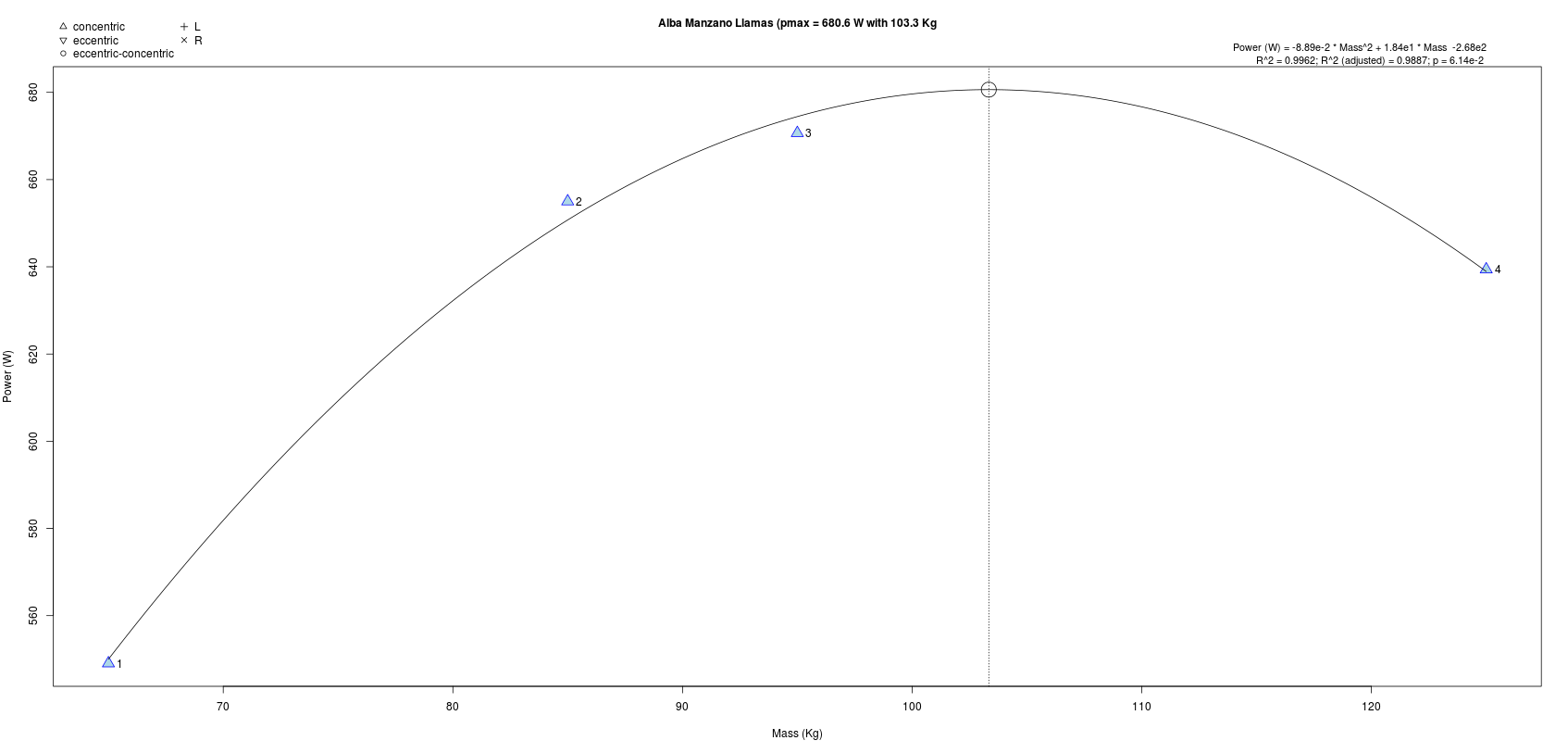 Millisecond to millisecond analysis graph

Season analysis graph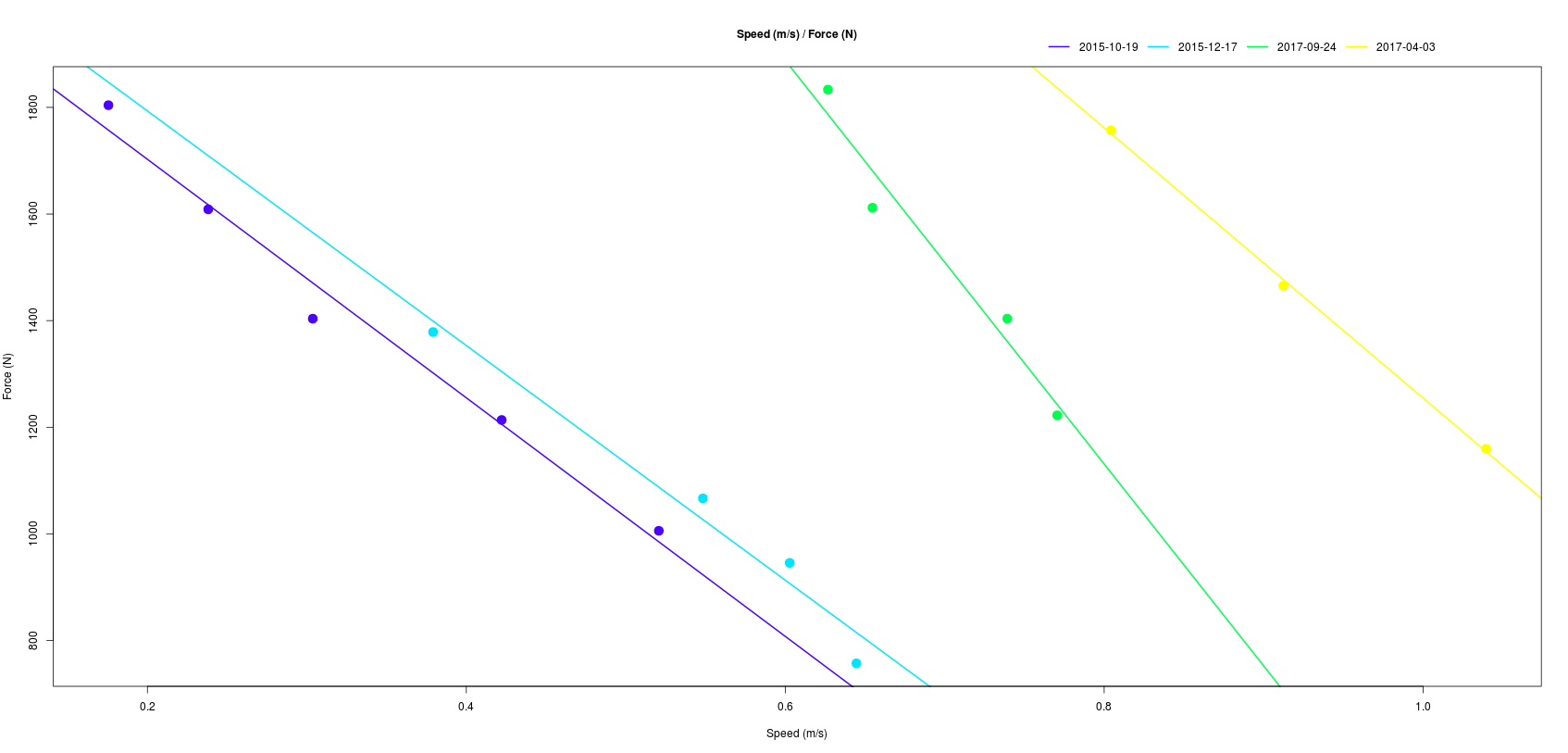 Capture and analyze from linear and rotary encoders in different configurations. This includes barbells, inclinated planes, gym equipment and inertial machines (disc or conical).
3 Chronojump encoders: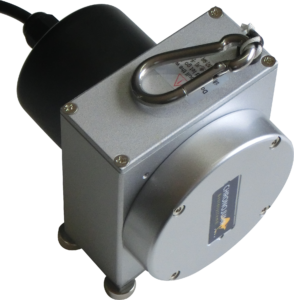 Linear encoder
Cable: 3 meters length.
Suitable for any exercise, but connect to inertial machines is not recommended.
Rotary friction encoder
Connect to any rotating or sliding machine.
Easy to fix to any place.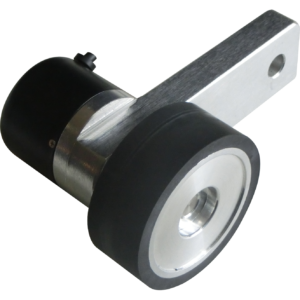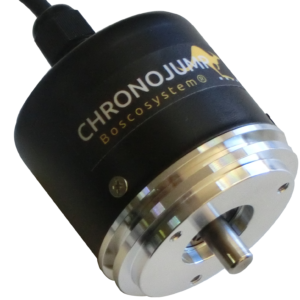 Rotary axis encoder
This encoder has to be adapted by a manufacturer
This encoder should be fixed to machine axis
Videos